Civil Lawsuit - Class Action Application
We had every expectation that the Civil Lawsuit would be certified by the judge as a Class Action in early summer, 2014. However, BC Hydro (read BC Liberals) are using every legal tactic possible to delay Class Action certification in the hopes that people will lose interest, be intimidated by ongoing harassment tactics and unfair interim opt out fees into taking a microwave smart meter. The judge was agreeable to a quick certification hearing that could have been accomplished in one day, however, BC Hydro's lawyers insisted on five days of hearing using expert testimony on health issues relating to electrosensitivity. The first opening that the judge had available for a full week of hearings was in January of 2015, and so this is now the date set for certification of the class application to commence.

Demanding expert testimony in a certification hearing is very unusual and definitely one of the roadblock tactics being used by BC Hydro (BC Liberals) to subvert democratic process and discourage people from fighting for their rights. BC Hydro is attempting to confine the hearings to discussions on health, whereas the legal challenge we are bringing is based on Charter rights, with health and rights of autonomy within the residence or business springing from the freedoms and rights enshrined in our Charter. Section 7 of the Charter confirms that we have the right to live safe and free without intrusion by government. This is the last thing that BC Hydro (definitely read BC Liberals here) wants brought to the fore - that the abusive "Clean Energy Act" is a violation of our Charter rights.

Fortis BC used Exponent as their expert in the BCUC hearings, and it is most likely they will be used by BC Hydro in the certification hearing also. As David Michael says in his book, "Doubt Is their Product", this company has made a reputation for itself all right, but not in a way that should please organizations of integrity. Exponent is known as a product defense business for cell industry, the asbestos, the petroleum, the tobacco, the beryllium, and the lead industries, as well as defending automobile industry against crashes. Exponent has also mounted defence for MTBE, a highly noxious gasoline additive, and the herbicide atrazine, following their lucrative path of defending dangerous chemicals and environmental pollutants.

The Civil Notice of Claim has now been amended and filed in court for the third time to include Commercial accounts and Section 7 of the Charter arguments. You can access the filed Further Amended Notice of Claim HERE.

You can join and/or support the Class Action HERE



BC Human Rights Class Action


This Class Action was approved and accepted by the BC Human Rights Tribunal and is supported by medical doctors' letters for their patients with electrosensitivity. While this Human Rights Action was restricted to persons with electrosensitivity, we encourage others to file their own Human Rights complaints: these are people who have other health conditions which require removal of microwave radiofrequency radiation devices from their home in order to maintain their health, and they do so with the support of a medical doctor advising same (MS, heart conditions, medical implants, deep brain implants, seizures, epilepsy, cancer, etc.)

When the BC Utilities Commission filed their decision with respect to the the Fortis Smart Meter Hearing and Opt Out Decision, they stated that their decision complied with the Human Rights Act. BC Hydro leapt upon this chance to use the BCUC statement as evidence before the Human Rights Tribunal to dismiss our claim. CST disagreed with the BCUC making such a statement, and so filed a Request for Reconsideration with the BC Utilities Commission regarding their statement that the Smart Meter Program did not violate the Human Rights Act. CST stated that the BC Utilities Commission has no jurisdiction to make a decision under the Human Rights Act. After submissions on the matter were requested from all intervenors, it was formally agreed in writing that the BC Utilities Commission was in error in this statement, and they, in fact, do not have the jurisdiction to make any decision or statement under the Human Rights Act. CST then submitted this evidence to the Human Rights Tribunal in rebuttal to BC Hydro's attempt to dismiss, and the matter is sitting with the BC Human RIghts Tribunal for a decision.

READ HERE - Latest CST legal document filing with Human Rights Tribunal

What is interesting is how much the BC Liberals are willing to invest to keep people from feeling safe in their homes, even when those people have medical advice requesting relief on serious health grounds. Shame on them.

Dr. Karl Maret's article in the Williams Lake Green Gazette on Health Impacts of Smart Grid READ HERE

WHY HAS IT BEEN SO LONG SINCE THE LAST NEWSLETTER???

Many people have been wondering if we have taken a permanent sabbatical - and we can reply with a resounding "NO!", we have not gone away, nor have we stopped one minute of our endeavours to return sanity and peace to our homes and lives.

Our efforts have been focused without ceasing on the continued challenges of the Not Smart At AllGrid, Human Rights case, BCUC Hearings, Cell Tower Fights and Wi-Fi in Schools challenges. None of our ongoing efforts are possible without your support - we are continuing as volunteers with all funds going into the legal fights and we thank you most sincerely for your support which allows us to represent you. Even if you have been forced against your will to take a smart meter, or if you have changed your mind and want one removed, know that a win in court or the human rights tribunal will be a win for everyone, bringing democratic choice back into power, not underhanded manipulation and corruption.

Now back to why this newsletter has been so tardy - the answer lies in the pictures below since I am the one responsible for getting your news out: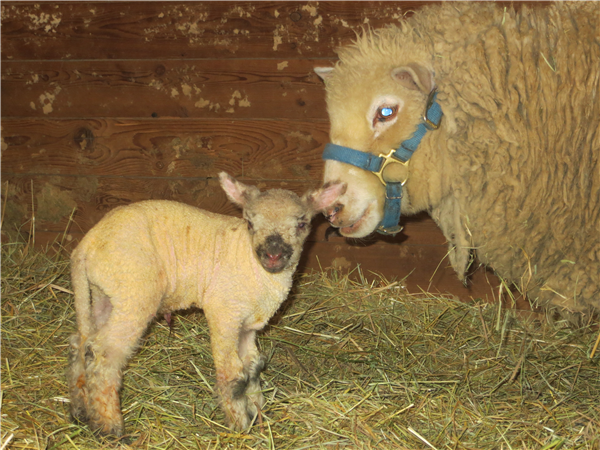 If you guessed I have become an Off Grid Farmer, you would be correct! Creating a safe and happy life as an electrosensitive person in today's world - on the farm!

Now that you have forgiven me for being otherwise occupied, please read on to get the update on monthly charges and an excellent video I recommend you make time to watch.

Best wishes from all of us shaking our fists (metaphorically speaking) at the craziness going on around us! We're all in this provincial soup together, so let's keep working together to get out of it!

And don't forget that the CST website is updated almost daily with new information for you to keep up to date easily, many thanks to our amazing and treasured volunteer, Linda E.

Una St.Clair
Executive Director, CST
BC Utilities Hearings on Opt Out Charges
We have been participating in the BC Utilities Hearings ongoing, and encourage those with analogue or non-RF smart meter to wait for the decision on opt out charge which we expect in the coming weeks. We can look to the Fortis decision by the BCUC which allowed Fortis to charged $9 per month, $18 bi-monthly, for a non-RF smart meter which choice is available to all its customers without discrimination, residential or commercial. While we believe that real choice must include the safe and secure analogue meter, we can look to this decision to gauge the kind of opt out fee which BC Hydro will be allowed to charge. We believe that the $35 monthly fee was set at such a high rate specifically to intimidate and remove as much opposition as quickly as possible. BC LIberals are expert at manipulating the public and finding ways to avoid real democratic process in the pursuit of their nefarious goals. We expect that those who have paid the $35 extortion fee/blackmail payment will receive a credit or refund once BCUC sets the actual rate in the near future.
Letter from Dr. Devra Davis to President Obama on Wireless Risks

Read the Open Letter HERE

Dr. Davis' career has spanned all areas of academia, public policy and scientific research. President Clinton appointed the Honorable Dr. Davis to the newly established Chemical Safety and Hazard Investigation Board, and as the former Senior Advisor to the Assistant Secretary for Health in the Department of Health and Human Services, she has counseled leading officials in the USA, United Nations, European Environment Agency, Pan American Health Organization, WHO, and World Bank, and served as a member of the Board of Scientific Counselors of the US National Toxicology Program.
Her new book "Disconnect" selected by TIME magazine as a top pick, provides shocking detail about wireless radiation and your health. More and more "heavyweight" scientists are speaking out against wireless exposure as an unconscionable risk to our young people.
Children's Safety - iPAD FIPAD! Learn the Truth in this Flyer HERE
AND THE LAST WORD GOES TO THE AMAZING AND WONDERFUL DR. OLLE JOHANSSON!
Dr. Olle Johansson, Neuroscientist, Speaks To and For All of Us
This is one of the most complete and easy to understand lectures by a truly independent (no industry funding) scientific expert on the risks of microwave radiofrequency radiation, giving you the "why and what" of exposure. Easy to understand, easy to share, good for medical doctors and general public for quick learning. Please take the time to watch and share.

Dr. Johansson, Karolinska Institute, "Health Effects of Electromagnetic Fields" WATCH HERE

Thanks so much, Olle!!!!