Marshfield mayoral candidate continues battle against electrical "smart meters"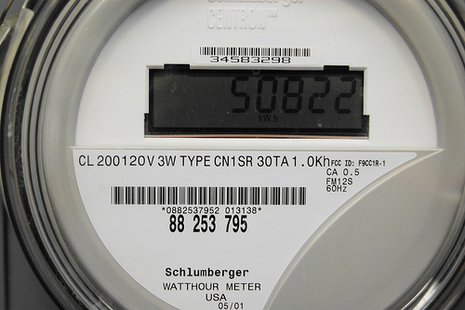 MARSHFIELD, Wis. (WDLB) -- A Marshfield woman who's running for mayor continued her fight against the city's plan to install wireless smart meters on homes and businesses.
Dorothy Schnitzler spoke with members of the Central Wisconsin Tea Party for about an hour at the Marshfield Eagles Club. She has two concerns about smart meter usage, the lack of privacy with data collected by the meters and the safety of radio frequencies emitted by the devices. "There's no opt-out for anyone in public walking down the street through the thick, strong, electric smog caused by smart meters that pulse up to 190,000 times a day, polluting the sidewalk with a carcinogen barely regulated by government or industry."
Schnitzler is one of about a dozen residents that want to opt-out of the smart meter upgrade. Utility Manager Bob Trussoni told the audience that the city's utility commission is leaning away from the opt-out option. "We have discussed it with our commissioners, and quite frankly, there's going to be a lot of cost involved to offer an opt-out rate. Right now, it looks like about $25.00 per month for the additional readings and the additional investment that we would have to make to maintain two systems."
Trussoni says setting an opt-out rate so that customers can use the older style meters is not a simple process. "The process to get an opt-out is, we have to determine what all of the costs would be to have an opt-out rate, we have to submit that data to the Public Service Commission of Wisconsin in Madison, and they will then decide if we get an opt-out rate or not, if we were to submit it."
Trussoni says the city is moving toward smart meters from an efficiency standpoint, because the meters can be read from the utility office without having to pay someone to walk from house to house.
The State Public Service Commission wants utilities to replace meters every 20 years. Trussoni says most meters in the city are overdue right now. He also says the wireless meters have a shorter payback period than the older style analog meters, as they pay for themselves in just six years.
Marshfield Utilities has not installed any wireless electric smart meters yet, but they have installed 1,800 wireless water meters throughout the city.