Pinto desestima la reclamación por responsabilidad patrimonial de un vecino por "daños" de dos estaciones de telefonía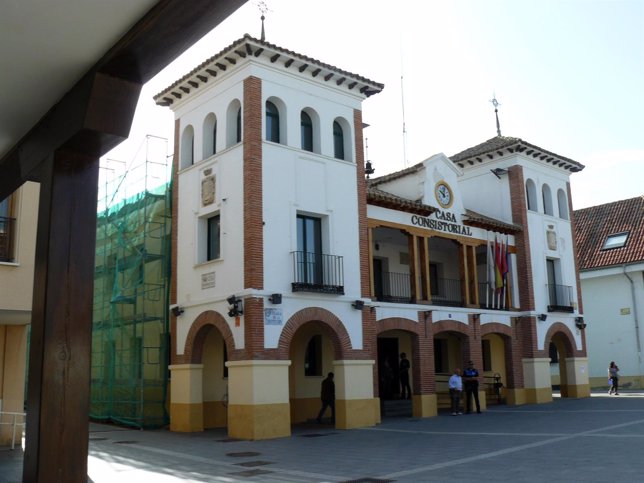 MADRID, 17 Feb. (EUROPA PRESS) -
El Ayuntamiento de Pinto ha desestimado la reclamación, presentada en enero de 2013, de un vecino que pedía la responsabilidad patrimonial del Consistorio, por daños y perjuicios ocasionados por la instalación y funcionamiento de dos Estaciones de Base de telefonía móvil situadas en la azotea del edificio ubicado en la calle Joan Miró, 10.
Según ha explicado el Gobierno local, en su reclamación este vecino solicitaba una indemnización de 136.189,98 euros y ha sido desestimada tras los informes técnicos dictados al respecto y en los que se señala que "el Estado español tiene competencia exclusiva para regular el Dominio público Radioeléctrico".
"La Administración del Estado ha dictado el RD 1066/2001 de 28 de septiembre, por el que se aprueba el Reglamento que establece las condiciones de protección del dominio público radioeléctrico, restricciones a las emisiones radioeléctricas y medidas de protección sanitaria, con una base científica que la sustenta", destacan.
Este Real Decreto establece que la Inspección y Certificación de las Instalaciones radioeléctricas pertenece a los Servicios Técnicos del Ministerio correspondiente.
Durante la instrucción de esta reclamación se ha solicitado un informe a la Jefatura Provincial de Telecomunicaciones de Madrid, en el que se señala que "las operadoras de telefonía móvil presentes en la calle Joan Miró están puestas en servicio y cumplen con la normativa vigente, que asegura el cumplimiento de los niveles de emisión en la zona en relación con lo dispuesto en el RD 1066/2001, de 28 de septiembre".
En los informes técnicos emitidos se recoge igualmente la sentencia del Tribunal Superior de Justicia de Valencia de 29 de diciembre de 2008, en la que se señala que "difícilmente un Ayuntamiento puede disponer de informes científicos con resultados válidos en la Comunidad Científica que nos digan que la colocación de una Antena de Telefonía Móvil entra dentro de las actividades calificadas a controlar por los servicios técnicos municipales".
En este punto, se añade que "incluso sería posible que a una persona o grupo de personas se pudiera demostrar que le afecta seriamente, pero no sería suficiente ni para prohibirlas ni para tomar prevenciones en general frente a las mismas".
"Tenemos el caso de los melocotones donde las personas alérgicas con su solo roce tienen reacciones alarmantes y no por ello se nos ha ocurrido cortar todos los melocotoneros o prohibir su venta", reza el escrito.
ELECTROSENSIBILIDAD
Este vecino Ángel Martín J. lleva tiempo reclamando al Consistorio "responsabilidades" por lo que considera "dejación de funciones" de la Administración local ante la enfermedad que sufría su madre, 'electrosensibilidad' a las ondas, que se veía agravada, según argumenta, por las antenas de telefonía móvil de la localidad.
Ángel siempre ha defendido su "lucha" para que todo el mundo "sea consciente de la peligrosidad de las ondas" de la telefonía móvil y de las instalaciones wifi, a raíz del fallecimiento de su madre el 28 de noviembre del pasado año.
"Esto es un toque de atención a nivel particular y social", aseguraba hace unos meses tras manifestar que su madre sufrió una dolorosa patología que se traducía en "sentir las radiaciones con un dolor que le abrasaba la piel y la garganta". Eso llevó a sus padres a camber de domicilio en nueve ocasiones y a tener que dormir incluso en garajes.
http://www.europapress.es/madrid/noticia-pinto-desestima-reclamacion-responsabilidad-patrimonial-vecino-danos-dos-estaciones-telefonia-20140217192902.html
Pinto dismisses the claim for liability of a neighbor "damage" two telephone stations
Directory: Joan Miró Hall Pinto Radio Base Stations
City of Pinto
Photo: IRIN
MADRID, 17 Feb. (IRIN) -
Pinto City Council has dismissed the complaint, filed in January 2013, a neighbor called the liability of the Consistory, for damages resulting from the installation and operation of two Base Stations Mobile Phone located on the roof of the building located on Calle Joan Miró, 10.
As explained by the local government, this neighbor in its complaint sought compensation of 136,189.98 euros and has been dismissed after the technical reports and dictates about which states that "the Spanish State has exclusive jurisdiction to regulate the public domain Radio ".
"The Central Government has issued Royal Decree 1066/2001 of 28 September, Regulation laying down the conditions for the protection of public radio, radio emissions restrictions and health protection measures, on a scientific basis is approved that supports "out.
This Royal Decree establishes the Inspection and Certification of Radio installations belongs to the Technical Services of the Ministry concerned.
During the investigation of this claim has requested a report to the Provincial de Telecomunicaciones de Madrid, which states that "mobile operators present at the Joan Miró are put into service and comply with regulations that ensures compliance with the emission levels in the area in relation to the provisions of Royal Decree 1066/2001 of 28 September. "
In the technical reports issued the judgment of the High Court of Valencia December 29, 2008 was also collected, which states that "a municipality can hardly have valid scientific reports in the Scientific Community results tell us that placing a cell tower falls within the rated control activities by municipal technical services ".
At this point, adds that "even be possible for a person or group of people could be shown to seriously affect, but would not be enough either to prohibit or to take general precautions against them."
"Take the case of peaches where allergy sufferers with its only touch have not alarming reactions and this has happened to us all cut peach or prohibit the sale," reads the letter.
Electrosensitivity
This neighbor Angel Martin J. takes time claiming the Consistory "responsibility" for what he considers "dereliction of duties" of the local authority to illness endured by his mother, 'electrosensitivity' the waves, which was aggravated, he argues, by mobile phone masts locality.
Angel has always defended his "struggle" for everyone "is aware of the danger of the waves" of the mobile phone and wifi facilities, following the death of his mother on 28 November last year.
"This is a warning owners and social level," claimed a few months ago after saying that his mother suffered a painful condition that resulted in "Radiation feel a pain that seared the skin and throat." That led to his parents camber of registered nine times and having to sleep even in garages.
http://www.europapress.es/madrid/noticia-pinto-desestima-reclamacion-responsabilidad-patrimonial-vecino-danos-dos-estaciones-telefonia-20140217192902.html